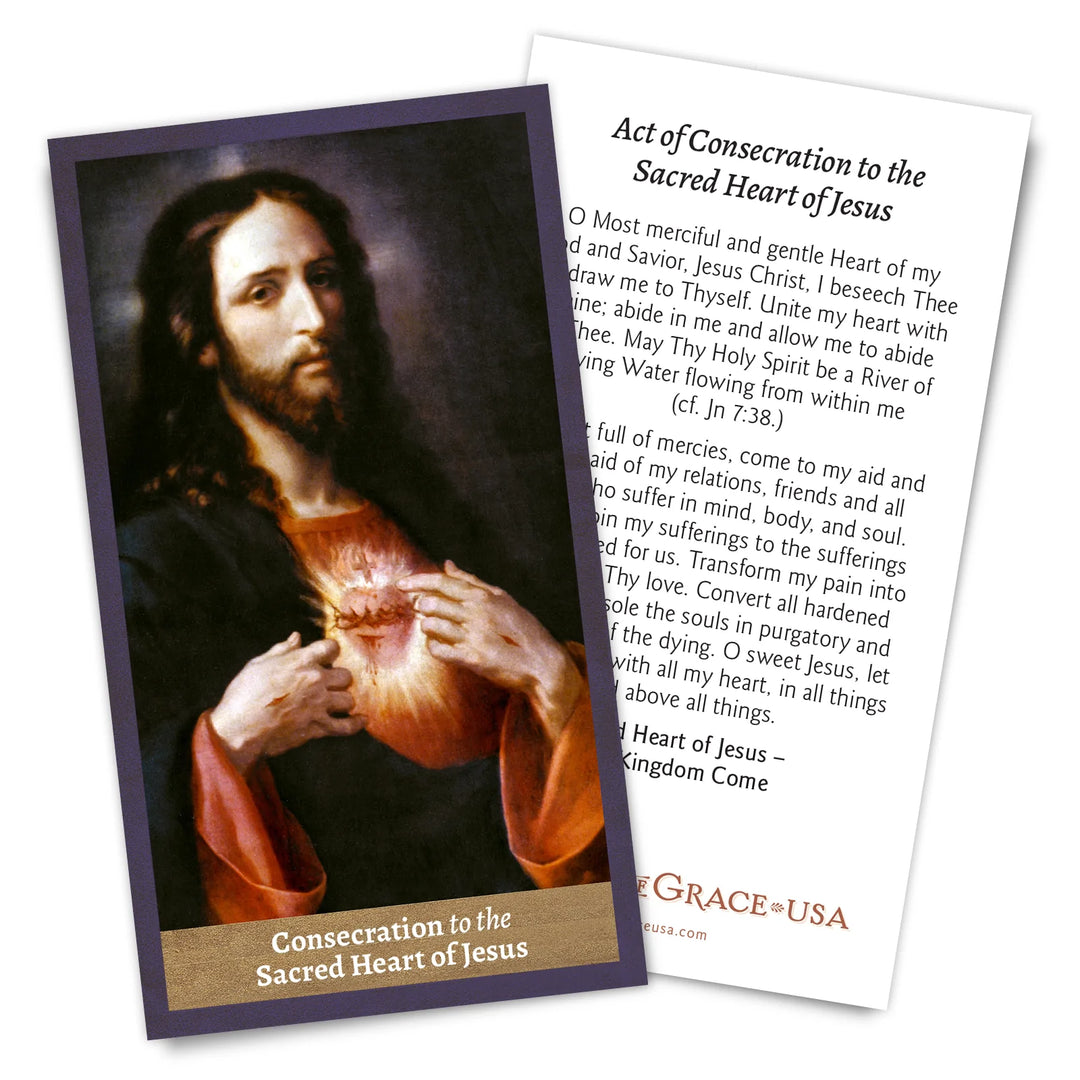 Act of Consecration to the Sacred Heart of Jesus Holy Card, NEW
---
In stock, ready to ship

Inventory on the way
Act of Consecration to the Sacred Heart of Jesus Holy Card, Size:  2.5" X 4.5".  A Full of Grace USA Original Product
Back of card:  Act of Consecration to the Sacred Heart of Jesus
O Most merciful and gentle Heart of my
God and Savior, Jesus Christ, I beseech Thee
to draw me to Thyself. Unite my heart with
Thine; abide in me and allow me to abide
in Thee. May Thy Holy Spirit be a River of
Living Water flowing from within me
                    (cf. Jn 7:38.)

O Heart full of mercies, come to my aid and
to the aid of my relations, friends and all
those who suffer in mind, body, and soul.
Today I join my sufferings to the sufferings
You endured for us. Transform my pain into
the fire of Thy love. Convert all hardened
hearts, console the souls in purgatory and
be a refuge of the dying. O sweet Jesus, let
me love thee with all my heart, in all things
and above all things.

Sacred Heart of Jesus –
Thy Kingdom Come

Full of Grace USA products include custom illustration and product design made exclusively for us. You will not find these illustrations anywhere else, they are truly unique copyrighted designs.*  Our designs are not to be copied in any way without our written permission.
*Full of Grace USA logo and all artwork contained herein © 2023, Full of Grace USA, LLC.